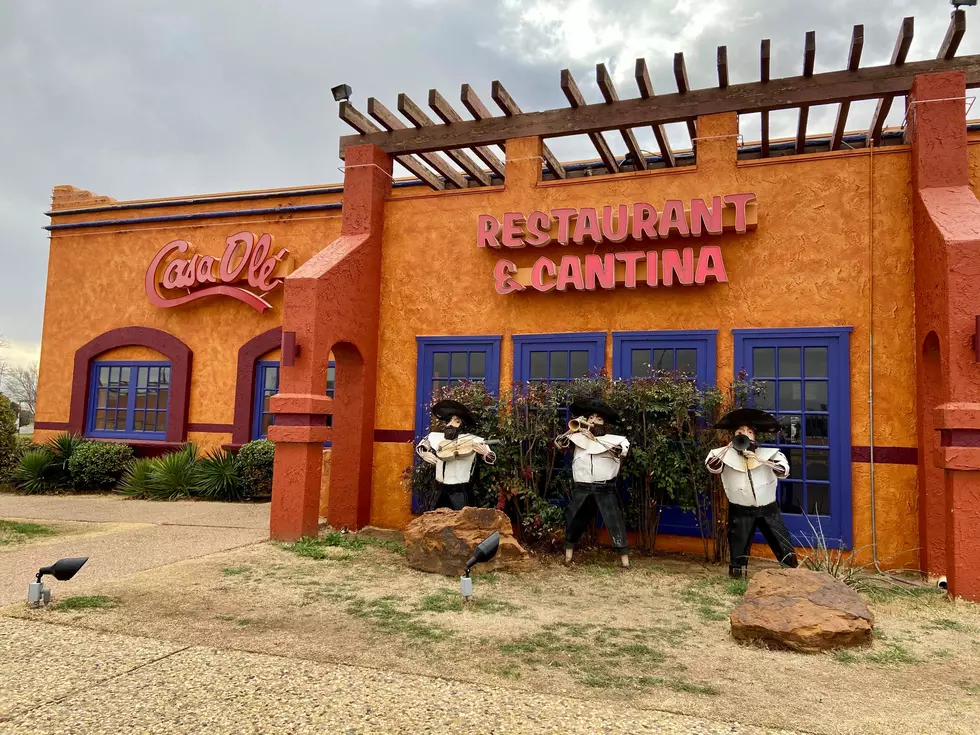 Could Casa Ole Be Planning a Return to Lubbock?
Justin Massoud, Townsquare Media
Back in March of this year, we reported that Casa Ole (4413 S Loop 289) had permanently closed.
We confirmed this through Casa Ole's social media account, signage, etc. It's currently listed as 'permanently closed' on Google. On the Casa Ole website, the only West Texas location is listed in Odessa. So Casa Ole is dead and gone forever...or is it?
Allow me to enter for consideration Exhibit A: a screenshot of what happens when you do a Google search for "casa ole Lubbock hiring."
They appear to be hiring for every position a restaurant needs, short of management. This leads me to believe that management has already been hired or is being borrowed from another location to re-open the restaurant.
Could there be another explanation? I'm not sure. I tried to look at Casa Ole's actual website for the jobs, but they use a third-party application system that requires a log-in to see anything, which seemed too cumbersome and annoying to deal with if you're not actually interested in a job with Casa Ole.
Perhaps it's possible that someone put in an old order for these listings. Maybe it's another restaurant mining for applications (although I doubt that's legal). Honestly, I'm racking my brains on how this couldn't mean that Casa Ole is set to return to Lubbock - and soon. A host/hostess is not someone you hire months in advance.
For those of you who miss the restaurant's green sauce, I hope your dreams of tasting it once again in Lubbock are met. I'd be glad to see that prime location and that big, beautiful building not go to waste.
Inside Texas' $8 Million Dollar Chicken-Fried Sports Bar
10 Most Expensive Neighborhoods in Lubbock
Here are the 10 most expensive neighborhoods in Lubbock based on data found on
Neighborhood Scout
.
20 Texas Places We Have All Been Saying Completely Wrong