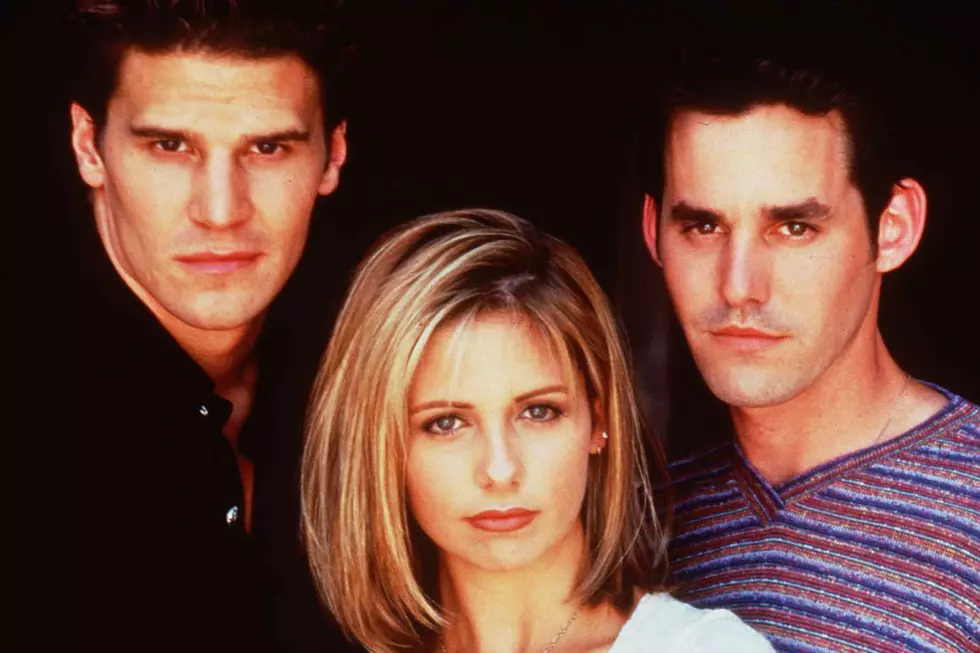 'Buffy The Vampire Slayer' Cast — Stakes in Hand — Reunite for 20th Anniversary
Getty Images
After 20 years, Sunnydale High is back in class, and the cast of Buffy The Vampire Slayer — signature bloody stakes in hand — are taking another trip through its hallowed halls.
The cult classic horror/teen soap opera series, which debuted in 1997 and ran new episodes through 2003, made Sarah Michelle Gellar, Alyson Hannigan and more into household names, and its stars recently reunited for Entertainment Weekly's forthcoming cover story to try to nail down the show's multi-genre appeal. As far as David Boreanaz was concerned, though, Buffy's fandom was the result of exploring universal themes that transcended fights with monsters and showdowns with demons.
"When you're going through a really horrible part of your life, like your teenage years, you feel alone. And Buffy was a way to tell the audience you're not alone," he said.
Hannigan, who's since starred in box office hits and How I Met Your Mother, said the show helped her figure out the course of her own life, and said the experience hasn't yet been recreated.
"It was the role of a lifetime," she said. "I met the love of my life [costar Alexis Denisof]. And just to get to go to work every day and have Joss sort of train me — I'll never have a better experience than that."
Geller, who played the titular teen hero, said it's only recently that she's come to understand just how powerfully the show's themes resonated with young viewers.
"I'm so incredibly proud of what we all created. Sometimes you need distance to really understand the gravitas of that," she said. "I appreciate everything about that job. As an actor, all you ever want to do is leave your mark — you want to do something that affects people."
The full interview will be available in EW's print issue on March 31.
The Cast of Buffy The Vampire Slayer Then And Now: