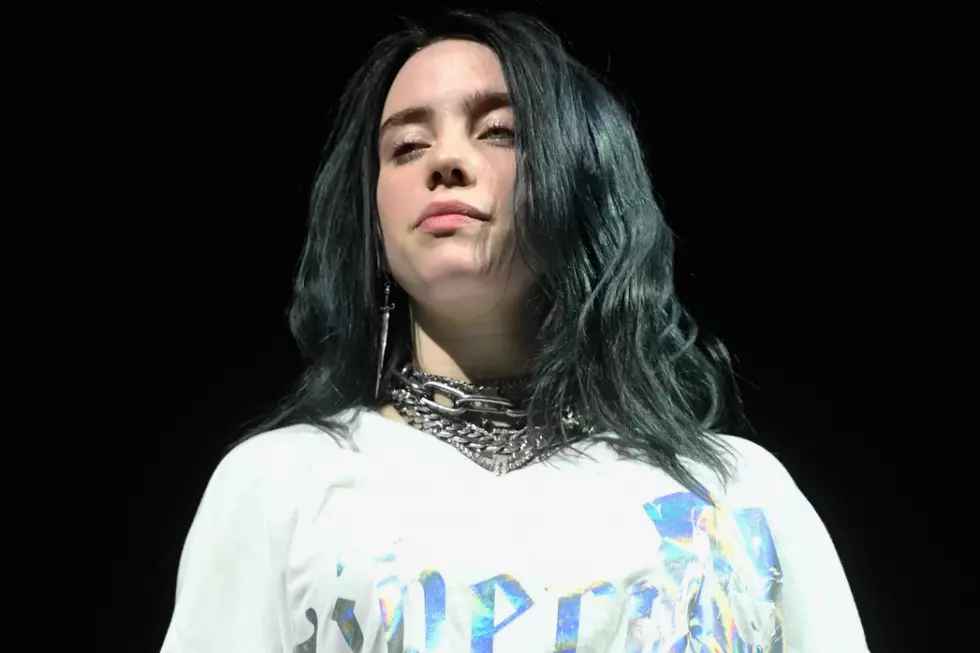 Billie Eilish Cancels New Fashion Collection After Designer Admits to Stealing Other Artist's Work
Frazer Harrison, Getty Images
After unveiling the collection last week, Twitter users were quick to point out that the merch featured an anime character they recognized as Nozomi Tojo from the Japanese TV series Long Live!, while others said the design was actually based on fan art that belonged to artist Makoto Kurokawa. The only difference was the character's hair and bikini color and the word "Billie" was added in Japanese below the animation.
Now in a statement posted to their Instagram account, Siberia Hills admitted their wrongdoings: "To the talented artist Mr. M_Qurokawa, we apologize for taking from your artwork for our merchandise collaboration with Billie Eilish. "Billie and her team were not aware we used your art, they just believed in the product."
The team also apologized to the "Bad Guy" singer and her fans for "causing this issue," adding that the merch will not be released and anyone who has already purchased the items will be refunded.
Read Siberia Hills' full statement, below:
Eilish nor her team has responded to the controversy, but the collection has been removed from her website.
10 Artists Accused of Ripping Off Other Artists