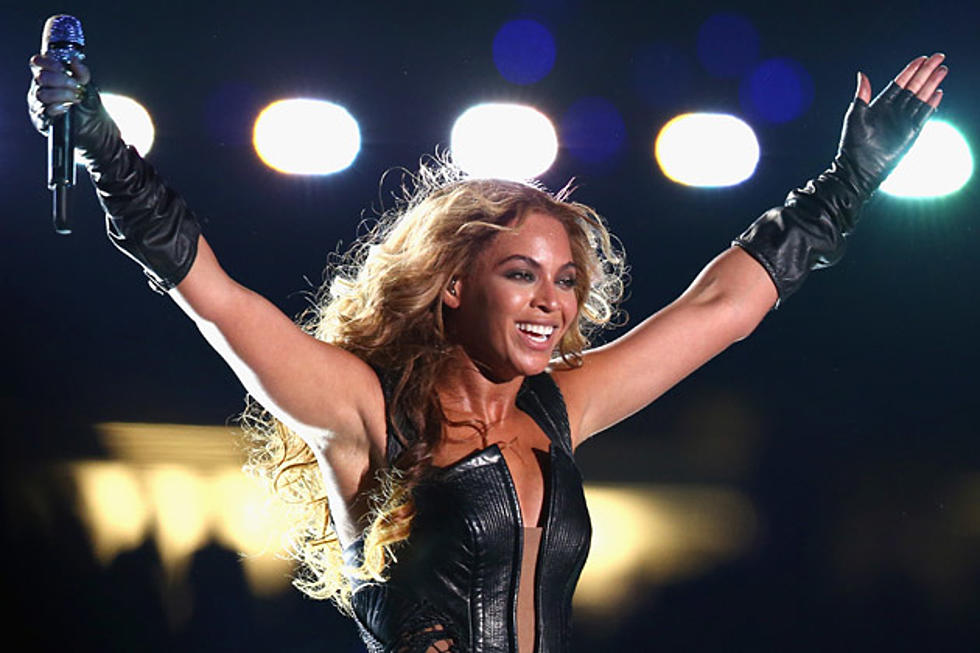 Beyonce Performs 'Love on Top,' 'Baby Boy' + More at Super Bowl XLVII
Christopher Polk, Getty Images
The pyrotechnics were on full display as Super Bowl XLVII welcomed Beyonce to the stage.
Coming out to a fan-made countdown, the songstress had the crowd rocking from the get-go. Starting with singing parts of 'Love on Top,' Beyonce had all eyes in her direction as they took in the sights -- looking at her Rubin Singer-designed black lace ensemble -- and sounds.
Before hitting the dance break mid-performance, Bey jumped into 'Dangerously in Love' to the delight of the crowd. She slowed it down a bit to show love to her band, and had her guitarist perform a solo. With sparks flying out of the guitar, the guitarist kept up with Bey's energy and had the sold-out crowd cheering.
Beyonce showed off her moves with her background dancers as she segued into the Sean Paul-assisted 'Baby Boy.' No Paul, no problem. Bey had the Superdome turnt up as she hit the dutty wine and continued to dance to the crowd's amazement.
With no signs of slowing down, the singer kept it moving by bringing out surprise guest Destiny's Child for 'Independent Women' and 'Bootylicious.' Kelly Rowland and Michelle Williams then helped out their girl Bey with 'Single Ladies.' Hitting the memorable dance moves from the video, Kelly and Michelle waved farewell to the crowd and let Beyonce close out the performance solo.
In her usual show-stopping fashion, Mrs. Carter ended her big show with 'Halo.' Singing along word-for-word, the crowd felt her energy and went along with it as if it were a Beyonce concert, not the Super Bowl. Just for this moment, it was.
Watch Beyonce's Super Bowl XLVII Halftime Performance