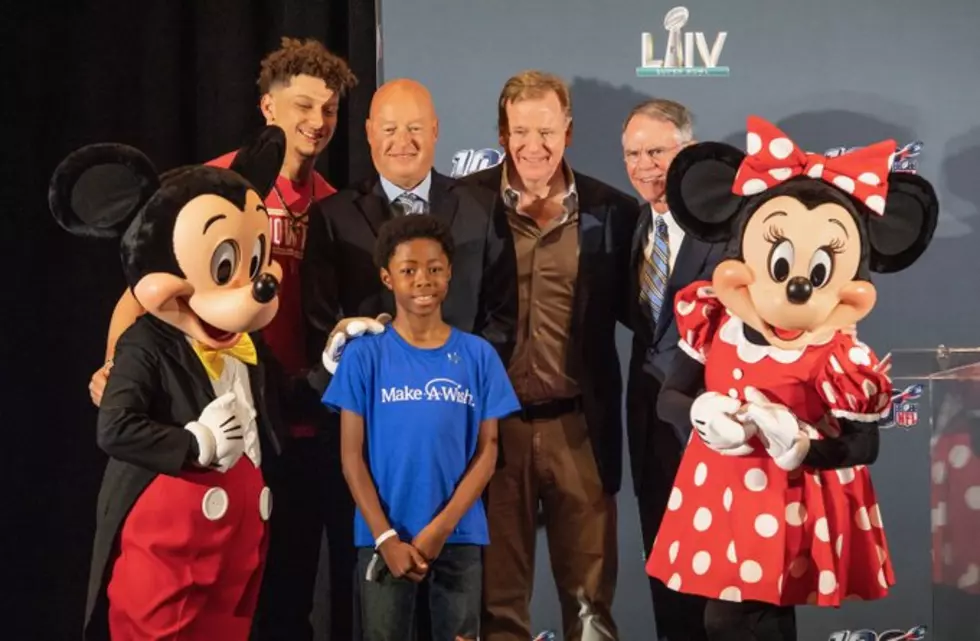 Apparently, Disney World Is Just as #Obsessed With Patrick Mahomes as Lubbock Is
via Disney on Twitter
Enter your number to get our free mobile app
Sometimes, you make a wish and it only takes seven years to come true. Patrick Mahomes tweeted, "I bet it feels amazing to be the quarterback who says 'I'm going to Disney World' after winning the Super Bowl" way back in 2013.
Now that he IS that quarterback, Disney is just as #obsessed as we are with Mahomes, as it's totally evident by their fan-girlesque tweets:
It's okay, Disney, here in Lubbock, Texas, we totally get it. And the ONE MILLION dollars to Make-a-Wish is an incredible way to show your love.