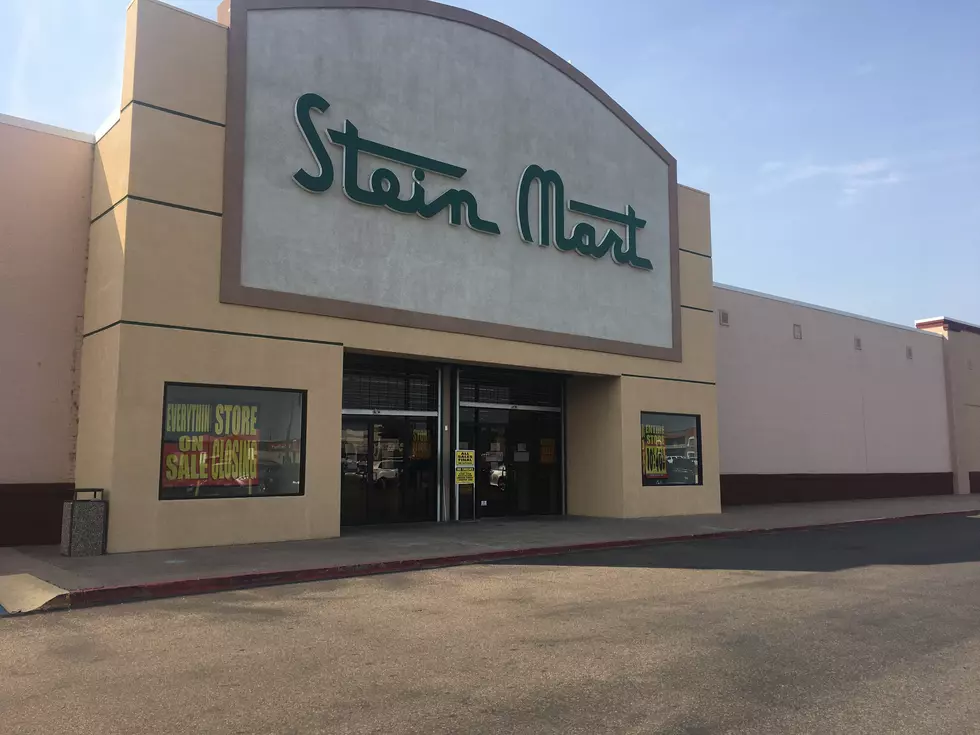 Another Longstanding Lubbock Department Store Is Closing: Stein Mart Holding a Going Out of Business Sale
Stein Mart in Lubbock, Texas  (Jan M., Townsquare Media Lubbock)
Enter your number to get our free mobile app
Stein Mart announced bankruptcy on August 13th, according to national sources. We're sad to say that Lubbock's Stein Mart at 7020 Quaker Avenue is closing its doors for good.
All 279 Stein Mart stores across the country will be closing their doors. We stopped in to see how much time we have left with our Lubbock store. This longstanding favorite department store has been a fixture at the corner of Quaker and Loop 289 for decades.
We were told they weren't sure exactly how much time they had before closing for good, but they had a tentative date set for mid-October. So we still do have some time to stop in for some of our classic favorite items now on sale at Stein Mart.
Stein Mart carries tons of name brands. Here's a recap of their product lines from their website:
At Stein Mart, we are eager to help you find on-trend fashion apparel & accessories for the whole family. Find great savings on designer names you know including Anne Klein, Lucky Brand, Nine West, Alan Flusser, Chaps, Peck & Peck and more. Stein Mart also offers a wide selection of home décor, bedding & furniture, all at amazing low prices that can't be beat. Visit your local Stein Mart today, where saving is a beautiful thing.
Their online store has already completely closed. When you visit the site, you're redirected to your nearest brick and mortar location. Savings are posted everywhere you look, and signage also announces that nothing is held back.
We're sorry to lose this longstanding favorite place to shop. We'll miss Stein Mart.
CHECK THIS OUT: This Texas Home Boasts Its Own Beach And Zipline
Retailers That Are Closed on Thanksgiving 2020