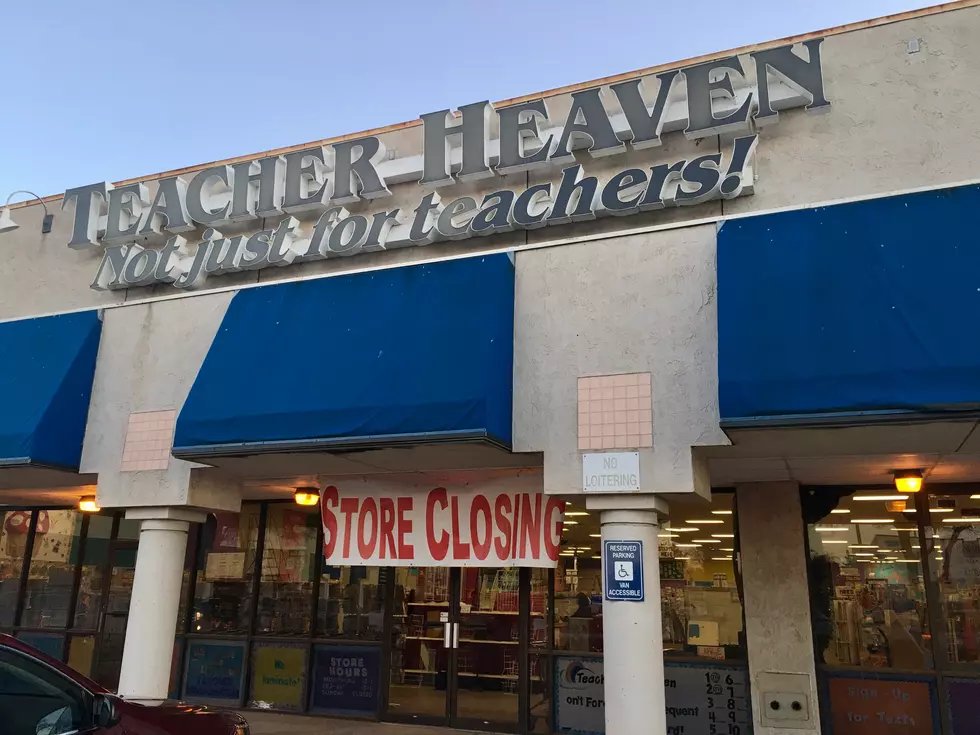 After 14 Years, Lubbock's Teacher Heaven Is Closing Its Doors for Good
Justin Massoud, Townsquare Media Lubbock
After 14 years in Lubbock, it's very sad to see Lubbock's Teacher Heaven (3225 50th Street) close its doors for good.
The store announced on Thursday, January 2nd, 2020 that the store will be closing on February 8th, 2020. A sign inside announces 10 percent off the entire store's inventory. Racks and shelves are also on sale.
We spoke with workers at the store who were sad about the store closing, telling us that the store had been in that location for 7 or 8 years.
Since this was a major supply store for Lubbock teachers, it will leave them without an important resource and questions about how best to supply their classrooms.
We can't believe Teacher Heaven is closing! We are very sad to lose them. They will be missed!