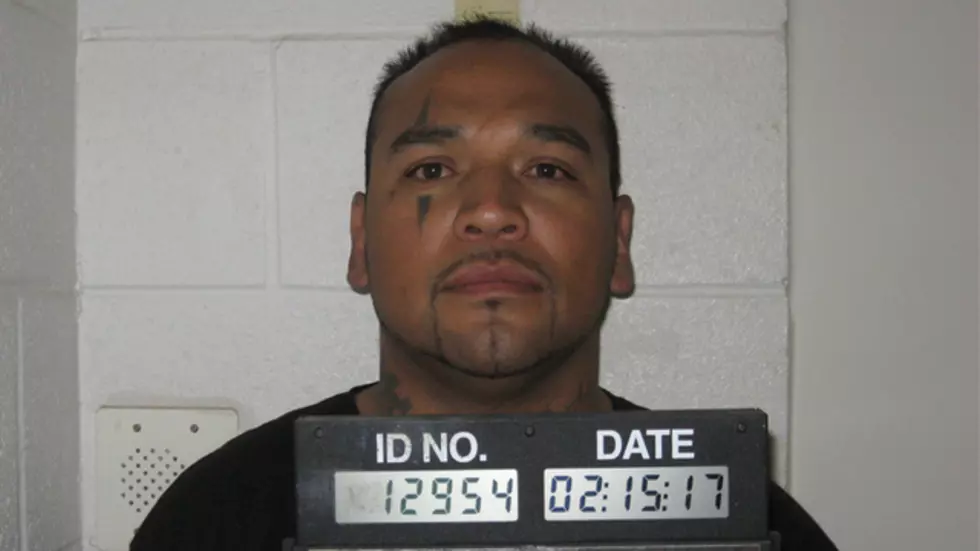 Brownfield Police Arrest Face-Tattooed Man for Attempted Murder in Terry County Stabbing
Adrian Alvarado (Photo: Terry Co. Sheriff's Office)
Adrian Alvarado (35) was arrested by Brownfield police after stabbing someone during an argument at his home.

According to Brownfield Police Chief Tony Serbantez, Alvarado was booked Wednesday night (Feb. 15) into Terry County Jail. The incident occurred Saturday incident outside Alvarado's home in Brownfield.
Chief Serbantez said the victim, who has not been identified, was stabbed by Alvarado while "attempting to break up an argument that was occurring in front of his residence" [quote via Everything Lubbock]. The argument was reportedly between Alvarado and a woman.
Alvarado is being held on a $750,000 bond.
MORE

Lubbock Man Caught on Film Stealing Chainsaw

VIDEO

Heated Confrontation in Lubbock