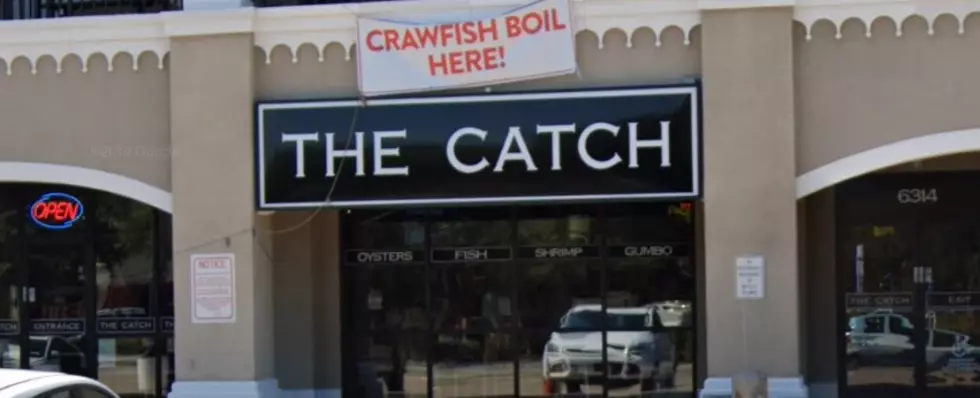 Popular Texas Seafood Spot The Catch Is Getting Set to Open in Lubbock
The Catch in Ft. Worth (Google Maps)
Enter your number to get our free mobile app
The Catch has quite a few locations across Texas and Oklahoma, so we're glad to see this casual dining spot for fresh seafood getting set to open here in Lubbock. This southern-style seafood menu looks incredible. Here's what they share about their menu on their website:
Grilled and fried catfish, shrimp chicken and fish White fish, catfish, oysters, crawfish, chicken tenders and popcorn and jumbo shrimp – blackened, cajun Plenty of sides including gumbo, cole slaw, rice & beans, grits, fries, hush puppies, sausage, garlic bread and salad Sandwiches including po boys and your favorite tacos And our famous key lime pie, banana pudding and a variety of cool refreshing drinks
Their Facebook page boasts fried and blackened fish and some incredible looking tacos. Here's what they say: "You really haven't had fish tacos or shrimp tacos or blackened chicken tacos ot heck why not GATOR tacos until you've had Catch Tacos!!! Like they always say a picture is worth a 1000 bites!!! Sea y'all soon."
They are also talking about free drinks and opening as early as October, with a great big celebration definitely in the works. This fresh seafood is available for carryout with Door Dash, and they'll also have a drive-thru.
CHECK THIS OUT: This Texas Home Boasts Its Own Beach And Zipline