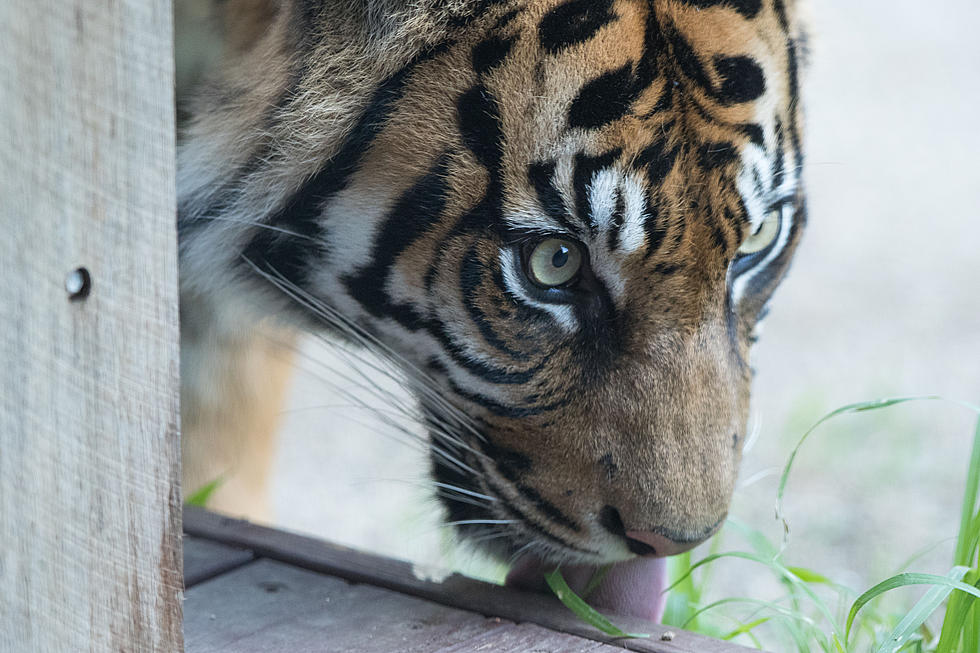 A Pet Tiger Was Loose in Texas This Weekend
Getty Images
Who wants to pet the 500-pound apex predator?  Well, I do, even though I know I'll likely get eviscerated.
If I had been in Houston this weekend, I would have had the chance to risk it all when a pet tiger got loose and roamed a suburban neighborhood.
How is it even legal to own a tiger? Apparently, it is not legal to do so in Houston per se, but it is legal in some of the outlying areas:
It's illegal in the City of Houston to own a wild animal, but it's allowed in unincorporated surrounding areas in Harris County as long as private owners meet requirements like registering it with local animal control, properly caging it, and keeping it at least 1,000 feet away from a school, child care facility or nearby residential home.
The tiger was nearly shot by a neighbor before its owner came and picked it up in the pickup truck because this still is Texas after all.
I have very mixed feelings about folks owning exotic pets. While it's possible that the owner is rehabilitating an animal no longer suitable for the wild, it's much more likely they purchased this animal from what could only be a non-reputable breeder. Because any tiger breeder who would sell a cub to the public is being unethical and inhumane to that animal. Tigers require vast amounts of space and other tigers in order to thrive. And why do I even have to say any of this? Didn't we all learn this from Tiger King?
There are dedicated and wonderful people who can responsibly own an exotic animal, depending on the animal. However, the likelihood of anyone being able to properly care for an enormous predatory bucket of razors and teeth like a tiger seems quite unlikely outside of a proper zoo or rehabilitation/sanctuary scenario.
13 Deadly Animals in Texas
13 Favorite Texas Craft Beers