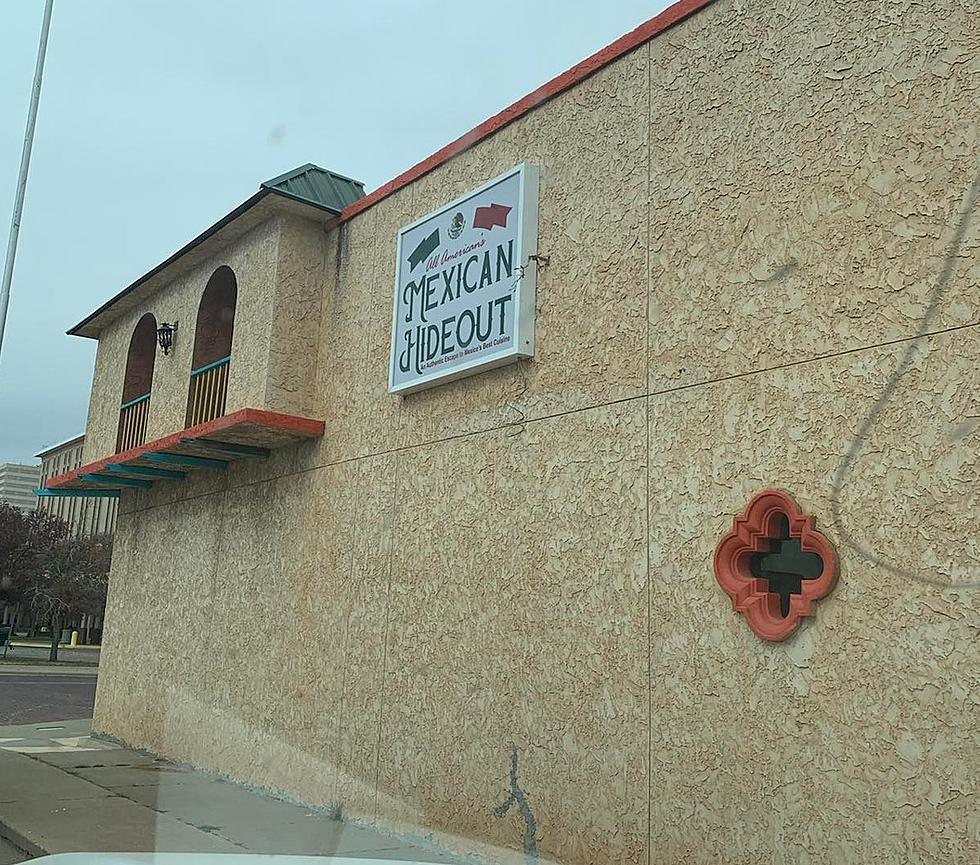 A New Mexican Restaurant is Coming to Downtown Lubbock at the Old Jimenez Bakery
Photo by: Felix Cedillo
From the owner's who brought you the amazing All American Eatery presents a new restaurant in downtown Lubbock coming to a meal near you soon, All American's Mexican Hideout.
All American's Mexican Hideout is a brand new restaurant that is being opened by Abel Rocha, Felix Cedillo and Kevin Gomez, you probably know those names because they own All American Eatery and are actually opening a second location of that as well.
While their eatery is more home-cooking food, this will be down home Mexican food. While I have not had the food yet I am excited and ready to try it. We know the salsa has to be good since Felix owns and makes S.A.C.K.S. Salsa and we all know and love that.
While they don't have a set date yet on when they are having their grand opening up but they are hoping for a soft opening on December 15th, I will keep you updated when we know more. This spot will be opened at the old Jimenez Bakery building in downtown Lubbock at 1217 Crickets Ave but shh don't tell anyone because it's a hideout.
This is going to be a great location to pair along with the cities and communities plan to grow and support downtown Lubbock. We are seeing more and more places open up and it makes me so happy. Remember to always support local when you can.
And remember: if you know any places that are opening up in Lubbock or want me to check out, reach out at kelsee.pitman@townsquaremedia.com.
Don't Miss Out on These 21 NEW Food and Drink Places Coming to Lubbock
Are you having trouble keeping up with what is coming to Lubbock? We have you covered with all the new food and drink spots opening soon.
25 Local Lubbock Restaurants Joey McGuire Needs to Try
The foodie of Lubbock has you covered coach! Now that you have tried Spanky's, I have more for you to try!